One of the ongoing Heritage Chapter activities is a hardworking group called the Busy B's,
The Busy B's provide afghans and lap robes to nursing home residents, refurbished gently-used stuffed toys and dolls (with clothing) to be given away at Christmas, plus they make hand-sewn pillows and hand-knitted infant and children's caps. This is in addition to the numerous quilts they give to Habitat for Humanity and other worthy causes.
Volunteers shown working on one of many quilts they will produce for distribution to needy families.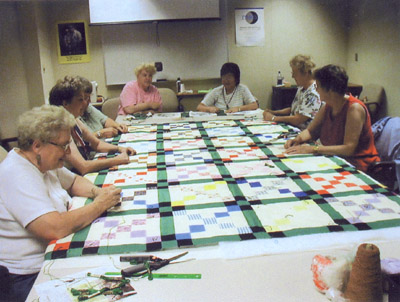 USO volunteers welcomed submariners of the USS OHIO who were flying in from Japan and Houston.
They were greeted with flowers, hugs, smiles, food, beverage, and info at the baggage claim area of their inbound flight.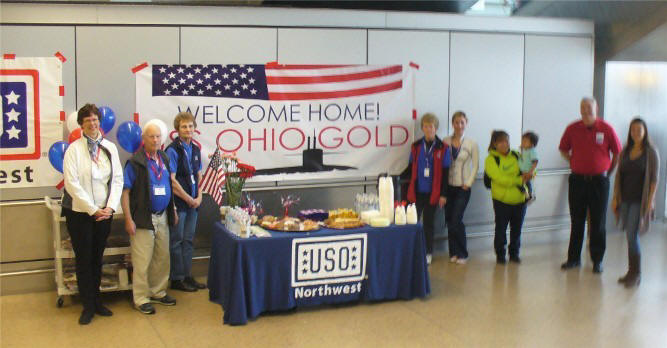 NORTHWEST HARVEST
The Bluebills have a proud tradition of being involved in hunger relief, volunteering at Food Banks, fund raising, donating food and supplies and many other activities.
Thank You Cards from Hutch Kids
Received by: Eileen Bear RAP Committee Chairman