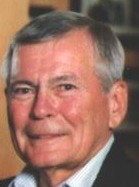 Every once in a while, Bluebills get a compliment from a grateful beneficiary that goes beyond a simple heartfelt thank you. I'd like to share a letter sent to praise work just accomplished by members of the Olympic Peninsula chapter that's "worth its weight in gold" on more than one level. More on that later.
The letter's author didn't just thank the Bluebill team locally. He went right to the top – he sent his thoughts to Jim McNerney, Boeing CEO. It read:

"Dear Mr. McNerney,

Boeing is helping our rural community in an unexpected way. As the executive director of Olympic Community Action Programs, I want to commend Boeing for a job well done – a job you may not know about. For the past year a group of stalwart Boeing retirees (the local Boeing Bluebills) has put its skill and leadership to work in affecting a complete "makeover" of the Quilcene Community center in a lovely small town on the Hood Canal in Washington state.

With the inspired leadership of an enthusiastic center director, Mr. Robert Rosen (a Bluebill himself) the Bluebills and the community have pulled together and turned the center from a rather run down, tired facility to a beautiful venue for community events and meetings.

This project is only one of many that the Bluebills have undertaken to make the North Olympic Peninsula a better place to live. From wheel chair ramps for homebound folks, to the distribution of goods received through World Vision, the Boeing Bluebells have seldom turned down an appeal from the community for help. I have seen them grow from a fledgling 'Bluebill' to a veritable 'Dreamliner' of a volunteer organization.

Jim, I hope you will take the same level of pride as I do in this accomplishment. Join me in congratulating the aforementioned Bob Rosen, Ed Berthiaume, current chair of the local Bluebills, and the project team of Myron Vogt, Bill Anstiss, Chuck Sherred, George Sickel, Jack Hawker and Ken Winter. Others, too numerous to name, have contributed time, talent and money to make this project a success.

Thank you for what you do and what your former employees continue to do. This is a fabulous contribution to the Quilcene community and reflects so well on Boeing.

Sincerely, Timothy Hockett."


When I say this kind of letter is "worth its weight in gold," it is because it is an unsolicited third party endorsement: a rare opportunity to blow our own horn without making any noise about it.
Letting others blow our horn, so to speak, has the potential to reap benefits, with increasing support for our mission from Boeing's top management. Our thanks to Timothy Hockett for recognizing that his expression of gratitude contained a powerful message, sent to the right place. And, in behalf of all the Bluebills, thanks to our OlyPen team for giving us an opportunity to savor such positive exposure.